What is RPET?
RPET fabric is a new type of environmentally friendly fabric. The fabric is made of eco-friendly recycled yarn. The low-carbon nature of its source allows it to create a new concept in the field of recycling. Recycling "PET bottle" recycling Textiles made of fibers, 100% of the recycled material can be regenerated into PET fibers, effectively reducing waste, so they are very popular in foreign countries, especially developed countries in Europe and the United States.
Manufacturing Process
PET bottle recycling → PET bottle quality inspection and separation → PET bottle slicing → spinning, cooling and collecting → Recycle Fabric yarn → Weaving into RPET fabric
Classification
RPET oxford fabric, RPET elastic silk fabric (light type), RPET filament fabric (light type), RPET peach skin fabric, RPET suede fabric, RPET chiffon fabric, RPET satin fabric, RPET knitted fabric (sweat) cloth), RPET mesh cloth (sandwich mesh cloth, piqué mesh cloth, bird's eye cloth), RPET flannel cloth (coral fleece, flannel, polar fleece, double-sided fleece, PV fleece, super soft fleece, cotton fleece) , RPET Lixin cloth (non-woven fabric), RPET conductive cloth (anti-static), RPET canvas fabric, RPT polyester cotton fabric, RPET plaid fabric, RPET jacquard fabric, etc.
Application
Luggage categories: computer bags, ice bags, shoulder bags, backpacks, trolley cases, suitcases, cosmetic bags, pencil bags, camera backpacks, shopping bags, handbags, gift bags, bundle pockets, baby strollers, storage boxes, storage boxes, Medical bags, luggage linings, etc.;
Clothing category: down (cold protection) clothing, windbreaker, jacket, vest, sportswear, beach pants, baby sleeping bag, swimsuit, scarf, overalls, conductive overalls, fashion, robes, pajamas, etc.;
Home textiles: blankets, backrests, pillows, toys, decorative fabrics, sofa covers, aprons, umbrellas, raincoats, parasols, curtains, wiping cloths, etc.;
Others: tents, sleeping bags, hats, shoes, etc.
GRS Certification
The Global Recycle Standard (GRS) is based on tracking and tracing of recycled content. It uses a transaction certificate-based system, similar to organic certification, to ensure the highest level of integrity. This helps track recycled content throughout the value chain of certified final products.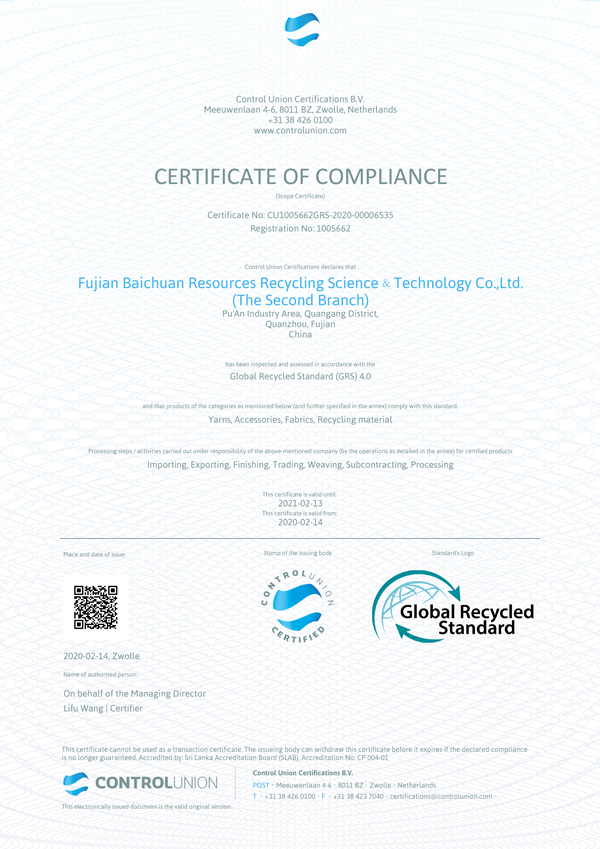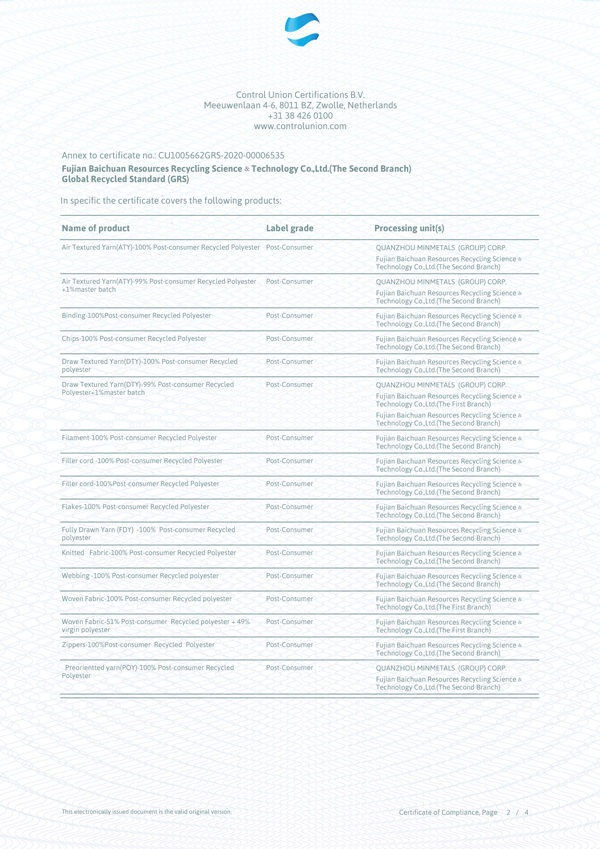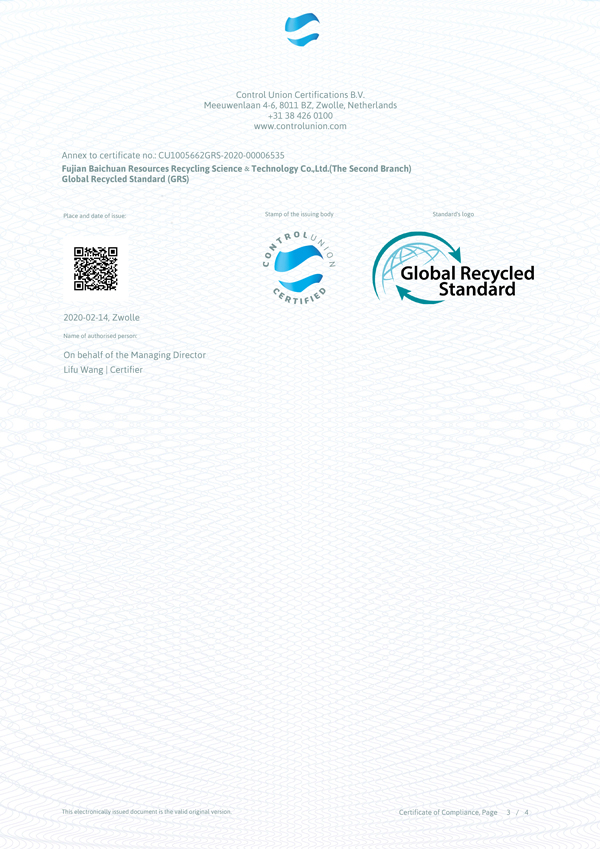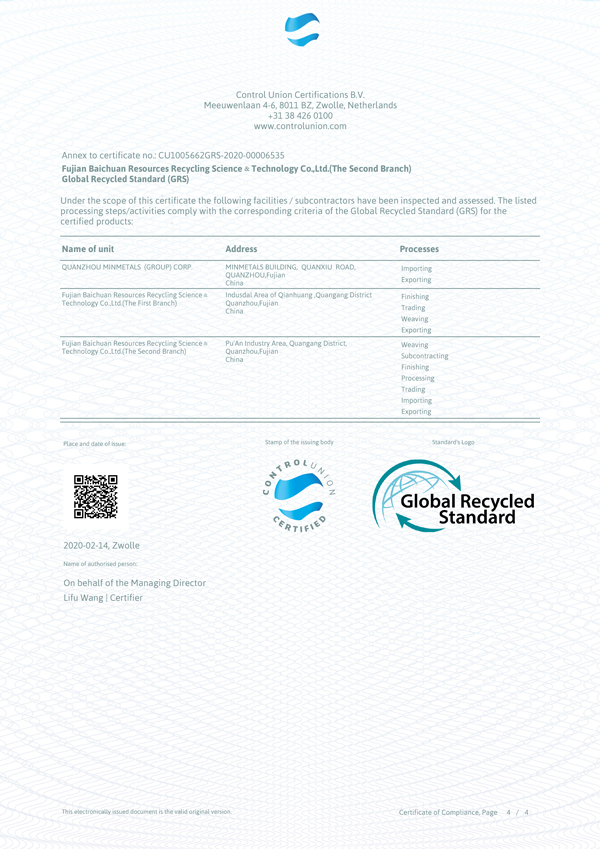 ---
Post time: May-30-2022